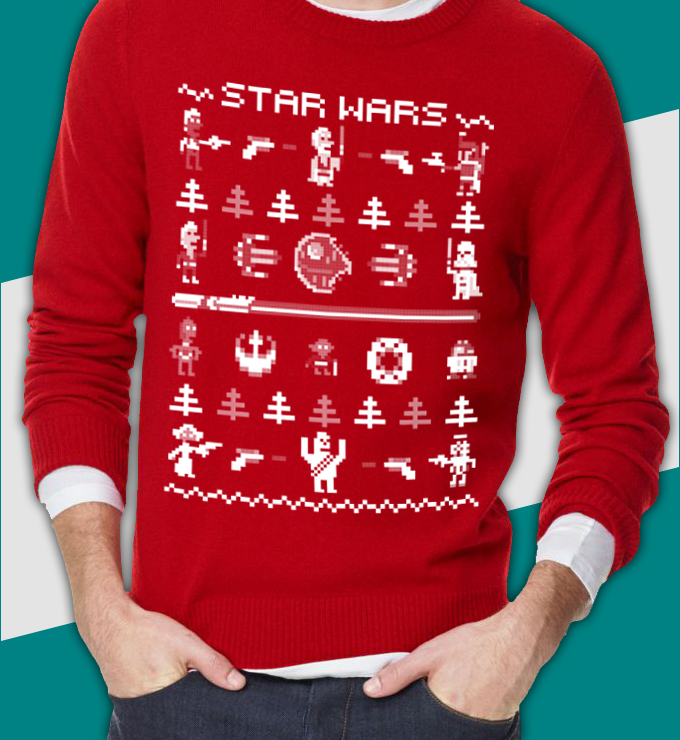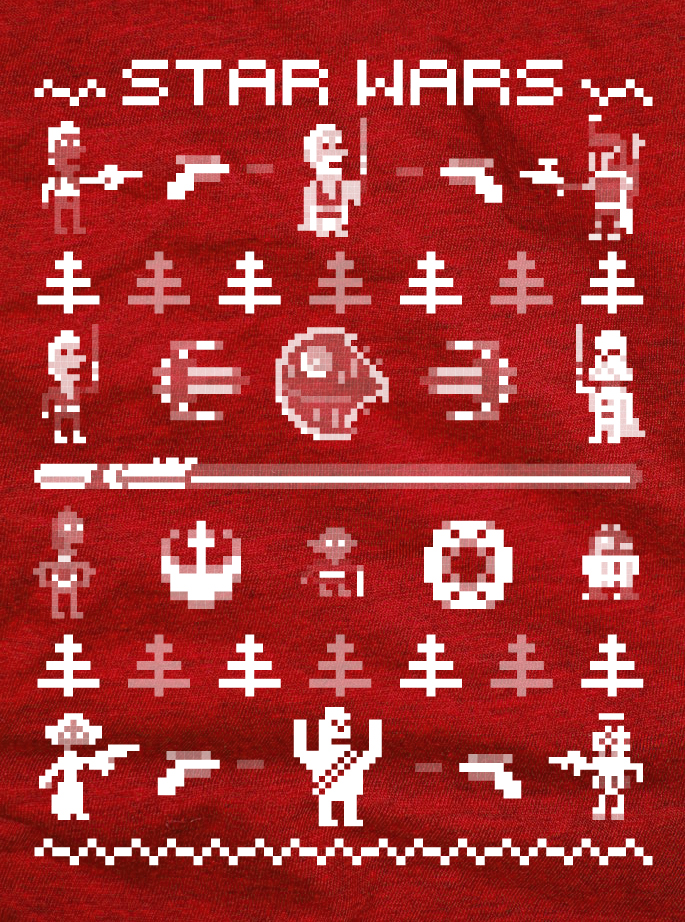 With the new Star Wars being released soon and Christmas around the corner, I decided to come up with my own Star Wars ugly sweater design!
Okay, okay, so I can't take 100% credit for the entire design, I did borrow a bit from the original Star Wars pixel art designed by Andy Rash. Be sure to check out his original Star Wars pixel art designs as well as his other awesome iconic pixelizations!
What I did design is the overall layout, the light sabers, the Death Star, X-Wings, & the Rebel/Imperial emblems.
Check out below for a link to download the vector art including the color version!