A database application built using the MEN stack (MongoDB, ExpressJS, Node.js) for displaying user-submitted campground information.
Submit and share your favorite campgrounds from around the world. Then discover and review new and exciting campgrounds submitted by others.
View the live application:
thecampfinder.herokuapp.com
Application Highlights
Routes configured implementing the REST architectural style.
Templating using EJS.
MongoDB/Mongoose database management.
Secure user account creation implemented with packages such as Passport.
Fully responsive site design.
Development environment featuring Gulp implementation.
Developed using Git version control.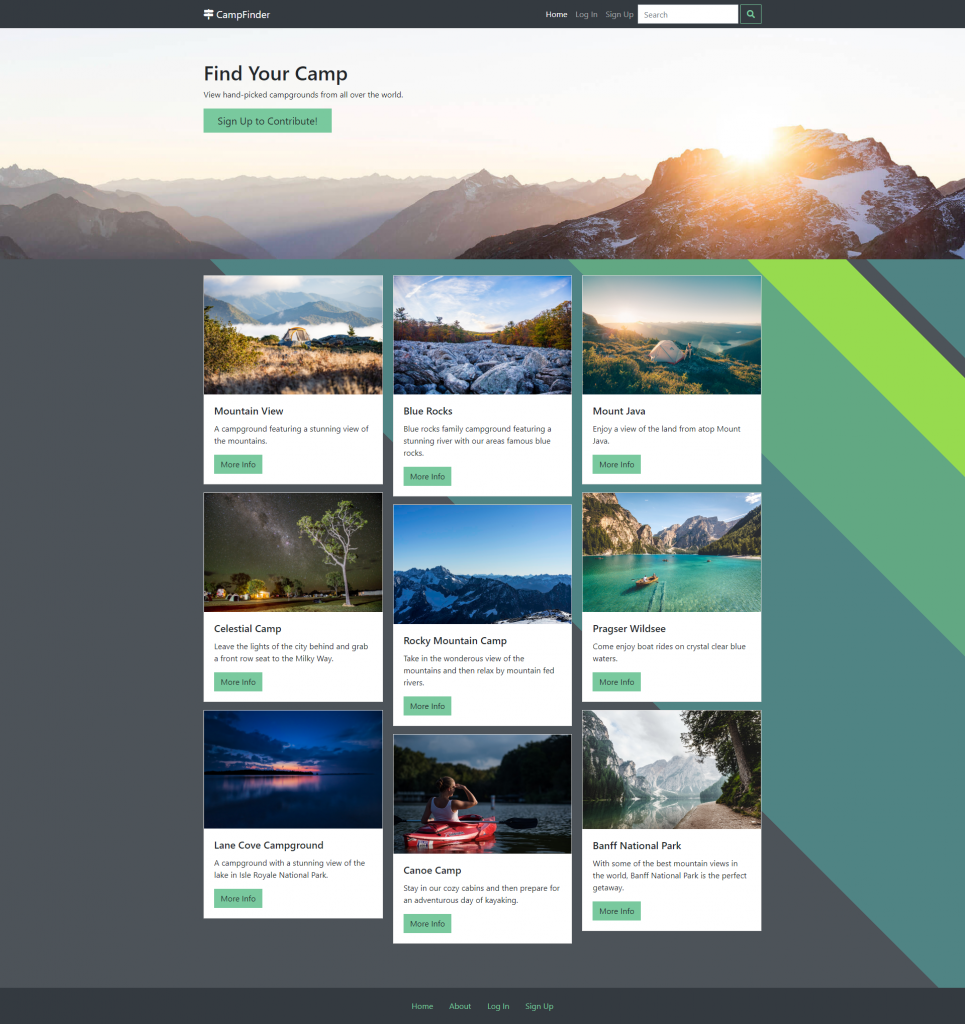 View the GitHub repository:
github.com/joshmakar/yelp-camp